"In short: Nuclear weapons have been the United States' third-highest national..."
– The Prophets of Oak Ridge | Style | Washington Post
2 tags
Nothin to lose, everything to gain. #49ers
Marc Andreessen on why VCs exist. →
A big part of why venture capital actually is important and enduring is because the public market is flighty and late-stage investors are flighty, and customers for that matter are flighty, and so you can't — if you are running one of these companies you can't — you just can't rely on people being balanced. They are just not going to be. And so you have to have a level of determination to just...
"I could probably give you a list of 10 major things that are wrong with email. I..."
– Google's Larry Page on Why Moon Shots Matter | Wired Business | Wired.com Keeping lists of problems in your head is a good idea.
"Celebrity gossip also has the tendency to make even the non-famous paranoid,..."
– A Complete History Of Gerbiling | The Awl
"I believe that entrepreneurs could do well, generally, by looking for..."
– We Need a Warby Parker for Mattresses | Hacker News … "If an industry is overweight PE, you can bet that the market analysis looks fantastically attractive (competition isn't too fierce, suppliers have little power, buyers have little power, not many substitutes, and little...
At Peacock Court Ballroom
Party with Mindjet and Unified. Come say hello! – at Peacock Court Ballroom – See on Path.
2 tags
So good.
"If you've worked with the spineless, you know how frustrating it can be to..."
– Keep calm & carry on: What you didn't know about the reddit story - Making the World Suck Less
"I'm also excited for the opportunity to invest alongside my friend Tom Conrad...."
– parislemon: Stamped: Is It Worthy? 
2 tags
The time for messin' around, children, is...
How Naval looks at a company
"I look for two things that are paramount above all:
Great team. It's obvious. It's a tautology. Everybody says it. You have to be working with some of the best people in the industry you're in.
Huge market. Niche markets just don't work because the first idea never works. You always have to change the idea, so you need room to maneuver in a big market.
There are three more factors that I look at. Not all three of them are required but I prefer a company to have at least two of them: Difficult technology that is compounding over time.
- A proprietary distribution channel.
- A clever viral marketing, or SEO, or partnership, or whatever strategy that gives them a leg up over competitors.
- A direct monetization model. Something more than throwing up 10 cent banner ad CPMs.
"There's this wonderful paper called The Unreasonable Effectiveness of Data (PDF)..."
– Massive Health Co-Founder and CEO Sutha Kamal Leaves The Company (via rahmin)
brinking.: Instagram is worth 1%, not $1b →
nabeel: The best way to think about the value of Instagram is not to think about $1 billion or $30/user, it's this: 1% The value of Instagram is tied up in Facebook being valued at an unprecedented $100 billion valuation. To use the case that Paul Graham makes for YC: do you believe that Instragram adds…
John's Tumblr: Dammit. →
lilly: I was frustrated tonight with something that made me write something careless. Which ignited an intense back & forth that I think is somewhat better now, and will lead to a more substantial and useful conversation I think. But I was so focused on it that I was a crappy dad. Didn't pay enough…
"When the meeting ends, it is unclear what exactly has been accomplished, but a..."
– Fast Company: The Women of Twitter - Magazine - Vogue
"it's more than a bit of a stretch to suggest that carelessness by Path could..."
– I'm So, So Sorry. Here's My Belly. Now Please Move On. « Uncrunched
"Q. What ideals have you embraced from Steve Jobs? A. The importance of doing..."
– Business & Technology | AP Interview: JC Penney CEO talks about the chain | Seattle Times Newspaper
"Now, Sarah's where she's supposed to be. The star of her own show, Pando Daily...."
– via Uncrunched I'll admit to laughing, despite loving the Pando story.
"Now, when I advise entrepreneurs, I try to help in any way I can. If I..."
– Advice to advisers: Stop being so nice. - humbledMBA
"Being young is supposed to mean you have the luxury of time. But in hard times,..."
– Why the Current Crop of Twentysomethings Are Going to Be Okay — New York Magazine I think, and this is an unfinished thought, that we are starting to see the consequences of the stratification of extreme growth. Innovation seems to naturally create extreme status differentials, which seem to...
"Ontologies supply a structure for relating information to other information in..."
– Siri (product): Is Quora important to Siri? - Quora
"[7] Why does society foul you? Indifference, mainly. There are simply no outside..."
– What You'll Wish You'd Known
"Do you think Shakespeare was gritting his teeth and diligently trying to write..."
– What You'll Wish You'd Known
"The most important thing about power is to make sure you don't have to use..."
– Edwin Land
"Don't undertake a project unless it is manifestly important and nearly..."
– Edwin Land (founder of Polaroid)
"Creativity is the sudden cessation of stupidity."
– -Edwin Land (founder of Polaroid)
"An essential aspect of creativity is not being afraid to fail."
– Edwin Land (founder of Polaroid)
"If you dream of something worth doing and then simply go to work on it and..."
– Quote from Edwin Land, the Founder of Polaroid.
"When I first met Steve Jobs nearly 25 years ago I was struck by him explaining..."
– Stephen Wolfram Blog : Steve Jobs: A Few Memories
"it is a particularly valuable thing when the atmosphere around you encourages..."
– Why Startup Hubs Work
5 tags
"If you judge Apple's products by the reaction of analysts and the press, you're..."
– Apple's "Fall From Grace" by parislemon
"Most people who do well might go spend $100 million buying a yacht. And I've..."
– Vinod Khosla on failure, thinking big and why the best entrepreneurs are under 25 - GeekWire
I love Elon Musk
Wired.com: How do you maintain your optimism?
Musk: Do I sound optimistic?
Wired.com: Yeah, you always do.
Musk: Optimism, pessimism, fuck that; we're going to make it happen. As God is my bloody witness, I'm hell-bent on making it work.
"When asked if he wrote or helped Kreayshawn write "Gucci Gucci" or any other..."
– Kreayshawn: About To Blow? (2011 Cover Story) | Complex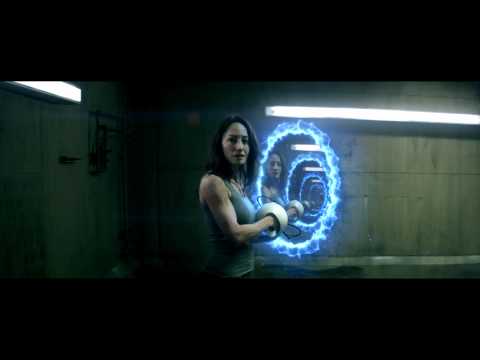 iamdonald: Childish Gambino - "Bonfire"  Art by Ibra Ake
travel update with run-on sentences.
caro: I have jokingly referred to 2011 as the Year Without a Summer. Right before Memorial Day weekend I started my new job, and I decided that I was going to keep the next few months as focused and free of distractions as possible as we worked to get our first issue of Think Quarterly off the ground and I adjusted to a significantly broader range of tasks I'd have to wrangle every day. So: No...